Japan's Hidden Gems to Visit Next Trip
Our world is full of beautiful wonders and captivating views. Each day, a new place is discovered that is filled with beauty and mystery. There may be a lot of places around the world that are not much visited by a lot of people but still a beauty on its own. You may never really know what to expect in these places because not much people have gone here. These gems make our travelling experience more fun and exciting.
Just like any other country out there, Japan has its own hidden gems. There are already a lot of beautiful well known places in this country so just imagine how more beautiful these hidden gems are. These places have become more and more known by the public over the past few years. These gems represent beauty in Japan that doesn't necessarily need to be popular and very much well known by a lot of people. This is what makes these places beautiful. If you're planning to go to Japan, you must certainly want to visit these places. To help you with this, here are the top 15 most beautiful hidden gems in Japan that you must visit on your next trip.
KOSHU


If you are a wine lover, here's some good news for you as it turns out that Japan has a wine region. The small mountain town of Koshu which is located about two hours outside of Tokyo, grows around 80 percent of East Asia's grapes which are mostly pressed into wine. Gorgeous views of the vineyards and fruit trees are gonna welcome you as you arrive. This region is known as the Tuscany of Japan. Until the last decade or so, wine produced from Koshu grapes are often considered to be too sweet. However, growers are continuously working to produce a wine that is drier and they are already being educated on the best practices. Now, a light, Muscadet-style vino is produced in most of the region.
IYA VALLEY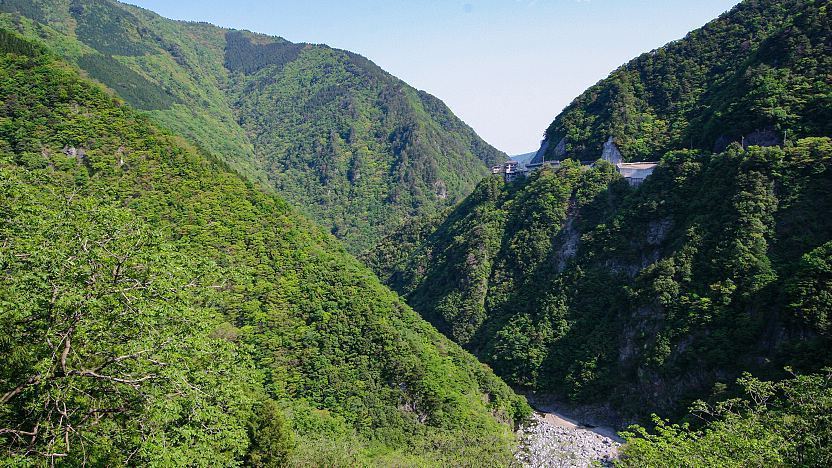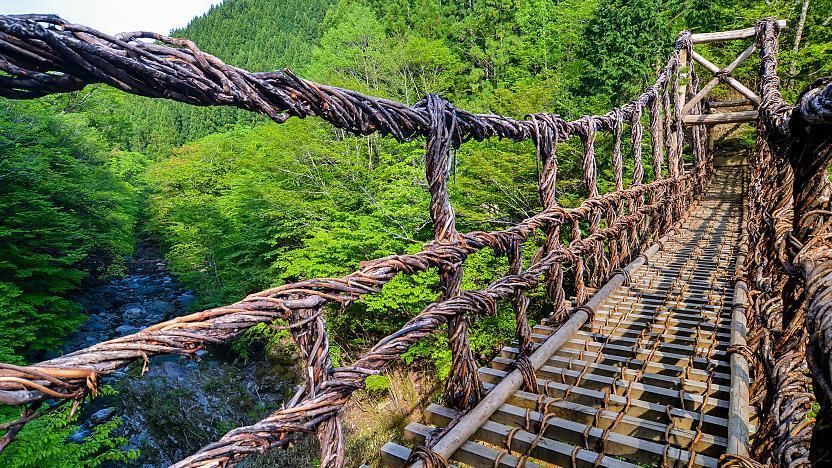 Ever heard of Japan's famous woven vine bridges? If your answer is yes, then you've probably heard of Iya Valley. If you still haven't, then you are in for a treat as this remote valley can truly be an apple of the eye. It is buried in the mountains of the Tokushima Prefecture and is the home to a couple of gorgeous bridges filled with living vines. It is really a great spot if you are into hiking and want to experience a part of rural Japanese life.
SHIKOKU ISLAND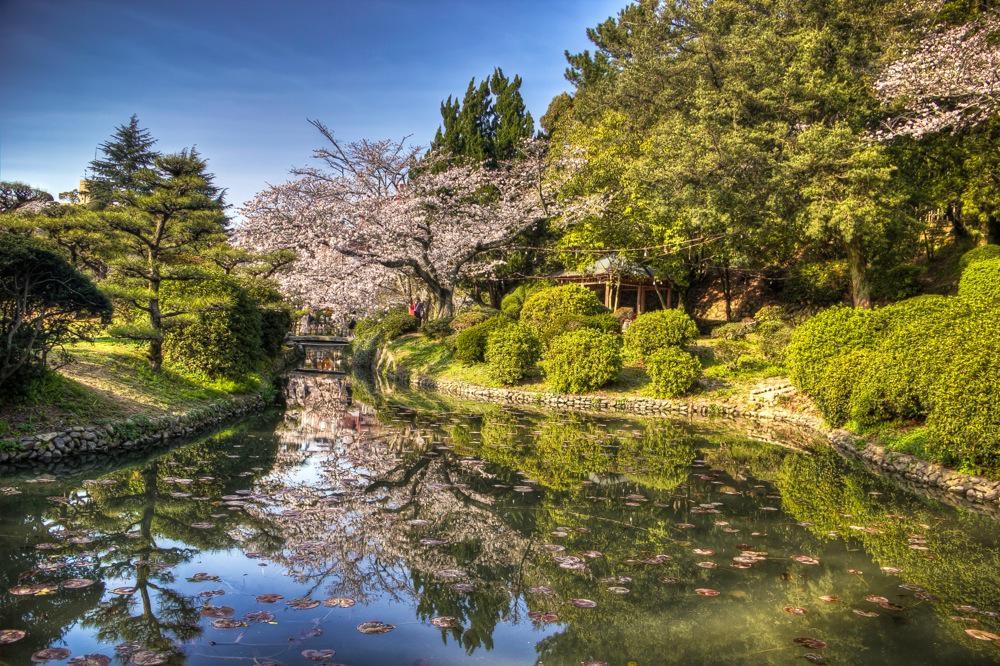 Shikoku may be Japan's smallest major island, but it is filled with big, breathtaking views along with its unspoiled beauty. Due to its isolated location just off Honshu, this little island was left alone for centuries. Not until three bridges were built that connected Honshu and Shikoku. It is a hidden gem that seemed to be overlooked by tourists but it is a definite must for those who love the outdoors. Enjoy the beauty of beautiful citrus plants, castles, shrines, roaring rapids made for excellent rafting, and the country's most famous pilgrimage, which is the 88 Sacred Temples of Shikoku. It may not be serviced by the Shinkansen, but you can reach here by plane, train, ferry and bus. There are transportation available if you want to roam around the island like buses, limited express trains, or even by walking.
SADO ISLAND
If you want to have a one of a kind vacation on a remote island, then you must certainly choose to go to the underrated island called Sado Island. This island is famous for being more of an exile island for a lot of prominent figures and famous people over the years such as a Japanese emperor and the founder of the Noh theatre. With that aside, this place actually has a lot to offer to its visitors and tourists that are both domestic and international. Sado Island has a lot to offer in terms of scenic views and beautiful landscapes. This place also offers a lot of once in a lifetime experiences such as exploring an underground gold mine and seeing the endangered species of Japanese Ibis in the flesh. What's truly exciting is that's not the best feature that the island can offer. They can offer a lot more than that so make sure to check this place out and add it to your itinerary for a more leveled up vacation.
AMANOHASHIDATE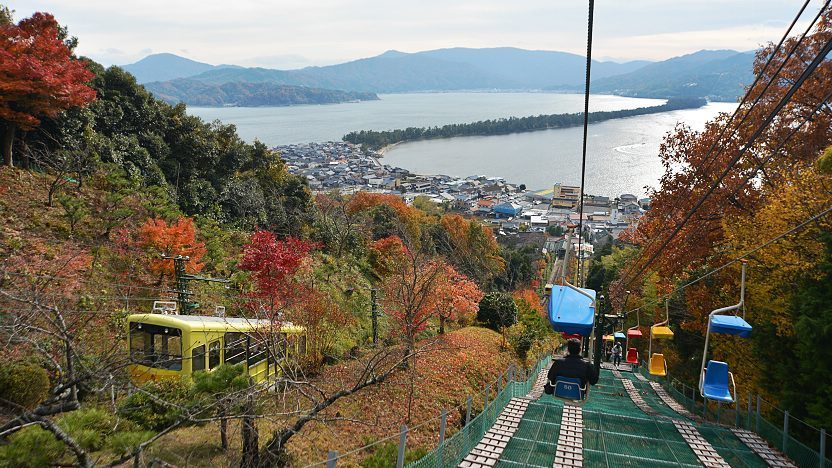 Kyoto may continue to surprise you as you discover its new side as you make your way to Amanohashidate. This is a sandbar that spans the mouth of Miyazu Bay and is covered in pine trees. Its name can be translated as "bridge to heaven" because of its stunning view from the mountains that looks like a path between heaven and earth on either end of the bay. It is, without a doubt, one of the most scenic views in the country.
YONAGUNI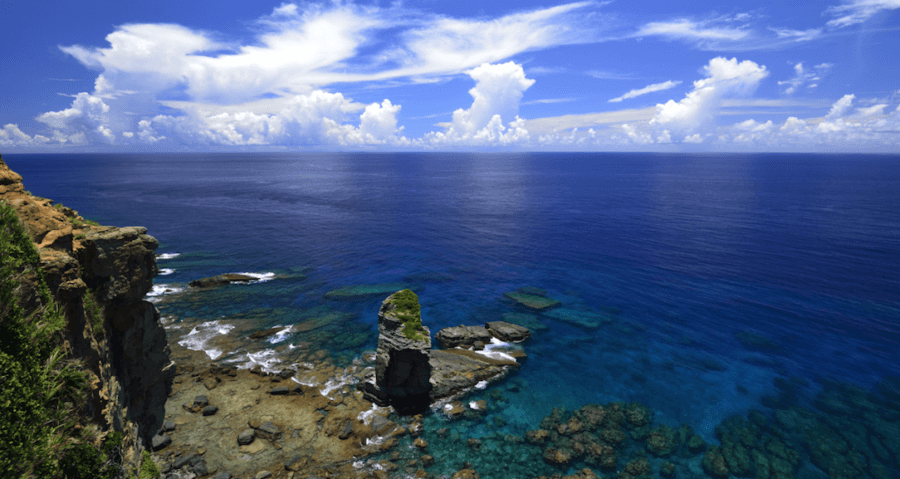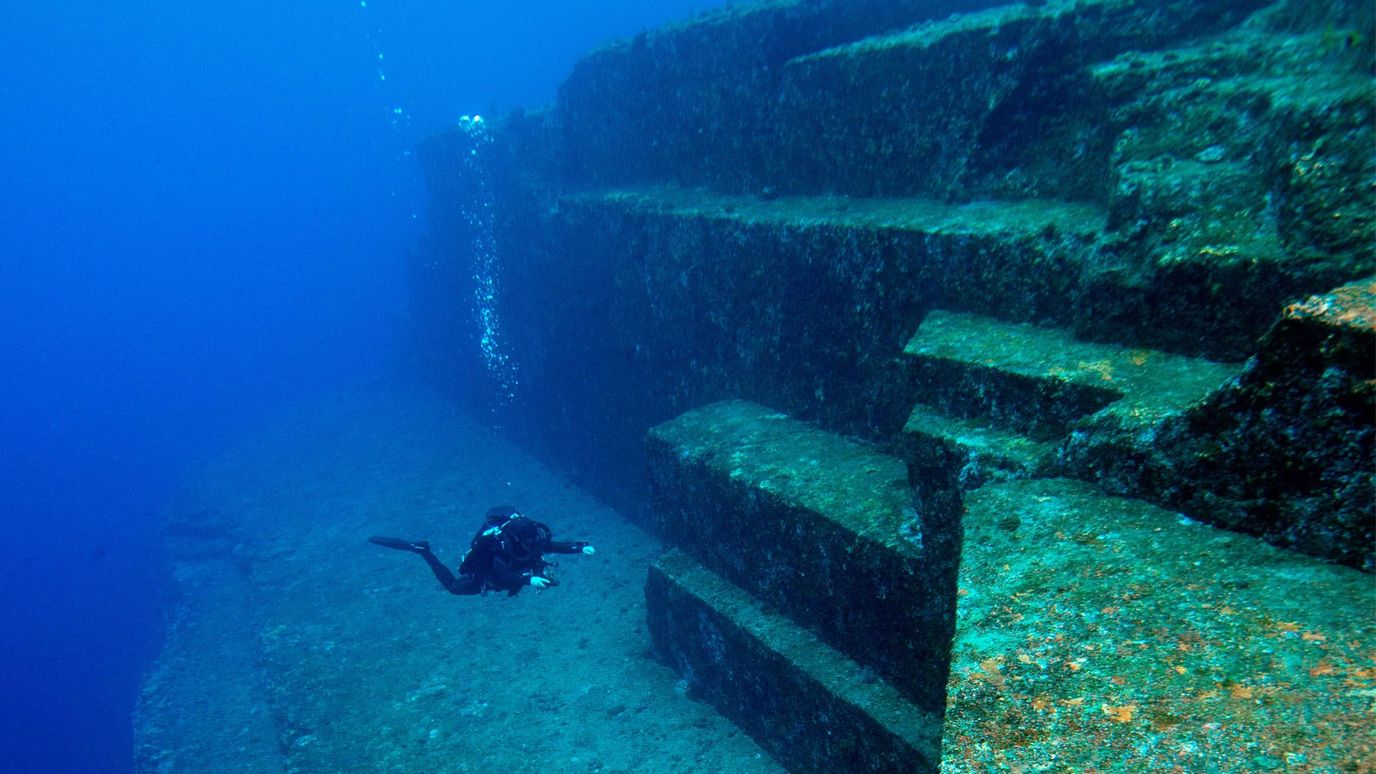 If you are fond of diving experiences and a totally big fan of diving, Yonaguni is the place for you. This is another underrated island that is actually famous for its diving activities that a lot of diving enthusiasts have gone to for. The island boasts of its Yonaguni Submarine Ruins, a fascinating rock formation that is completely submerged with a debatable origin, and the high population of hammerhead sharks in its waters. A lot of people say that the Yonaguni Submarine Ruins are actually the ruins of a sunken ancient city. Well then, it's now your chance to see it for yourself and decide whether it is actually that.
TOTTORI SAND DUNES
You may have always thought of Japan filled with cool streets and cherry blossoms, but believe it or not, you can find a desert hiding away in the country's Tottori Prefecture. A three-hour train ride from Osaka can take you to one of Japan's most unique hidden gems, which is the Tottori Sand Dunes. It is located within the Sanin Kaigan National Park where the dunes stretch down at nearly 10 miles of coastline and are about one and a quarter miles wide. If you have enough strength, you can trek up to the 164 foot high peaks and enjoy epic views and sweet serenity, or could also hop on to a camel. Yes, Japan does not only offer cherry blossoms and takoyaki but also a fun camel ride. You can also find a Sand Museum where you can find sand sculptures from artists all over the world.
MIYAZAKI
Miyazaki, as the capital of Miyazaki Prefecture, is located on the southern eastern coast of Kyushu. Claiming one of the warmest climates on the main islands of Japan, great resorts, beaches and sports facilities, Miyazaki was once hailed to be the top honeymoon spot and also a popular destination among domestic travelers until the 1980's. The Miyazaki City is also near the attractions like Takachiho on the north and Kirishima to the southwest, which are both considered to be important sites that are related to the Japanese mythology while having beautiful spots to enjoy nature.
TAKAYAMA
If you get tired or are not fond of noisy and crowded places, Takayama is the right place for you. It is an absolutely gorgeous tiny town located on the edge of the Japan Alps and is considered one of the best less-visited places to be visited in Japan. Enjoy the tranquility while walking to their streets filled with traditional wooden houses, colourful shrines, neatly shaped trees, and bright red bridges over the river. The simple life that is seen in Takayama can help you get some peace of mind while you are out of work or school. There are a lot of things that you can do here. Activities may include seeing extravagant floats at the Festival Floats Exhibition Hall, visiting the Hida Folk Village to see and appreciate their traditional thatched houses, trying their mitarashi-dango (rice balls grilled in soy) from a street stall, or just simply do cycling through the countryside with Satoyama Experience. Have fun experiencing the local culture without having to experience the difficulties of a rugged trek.
HAKODATE
As you head north, an overlooked spot that is worth a visit is Hakodate. It is located on the southern tip of Hokkaido and is a great stopover city on the train ride up from Tokyo to Sapporo. Known for its cold coastal location which made it a top spot for tasting local seafood, especially the town's famous hairy crab. This dish can be found practically on every menu, but if you want to try it fresh, try heading out to the morning market. It may not be as crazy as the famous Tsukiji Market in Tokyo, but you can find here tons of fresh fish, crab, squid, and places that sample the local food dishes. You might want to take a cable car up to Mount Hakodate during the night to witness the stunning views over the city. If your knowledge with the Japanese language is still limited, prepare your non-verbal communication as there is not much English spoken here since it is a more out-of-the-way spot.
CHICHIJIMA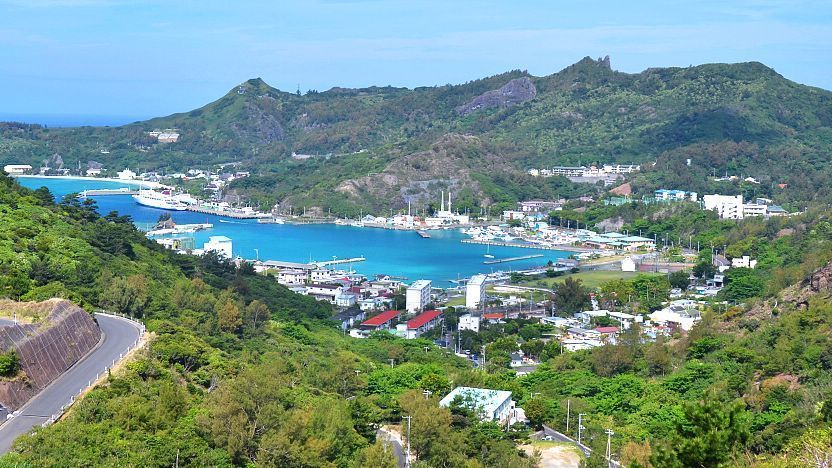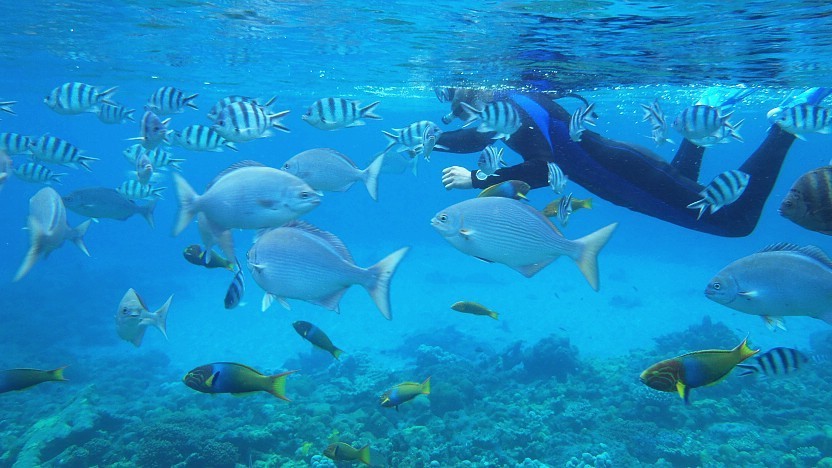 This island is perfect for you if you are looking for an escape against the crowds and want to venture to the lesser explored parts of Japan. Relax with its tropical island vibes as it is only a ferry ride away from Tokyo. Spend a morning with either whale watching or go snorkeling towards a shipwreck in the afternoon, whatever you may please.
IZU PENINSULA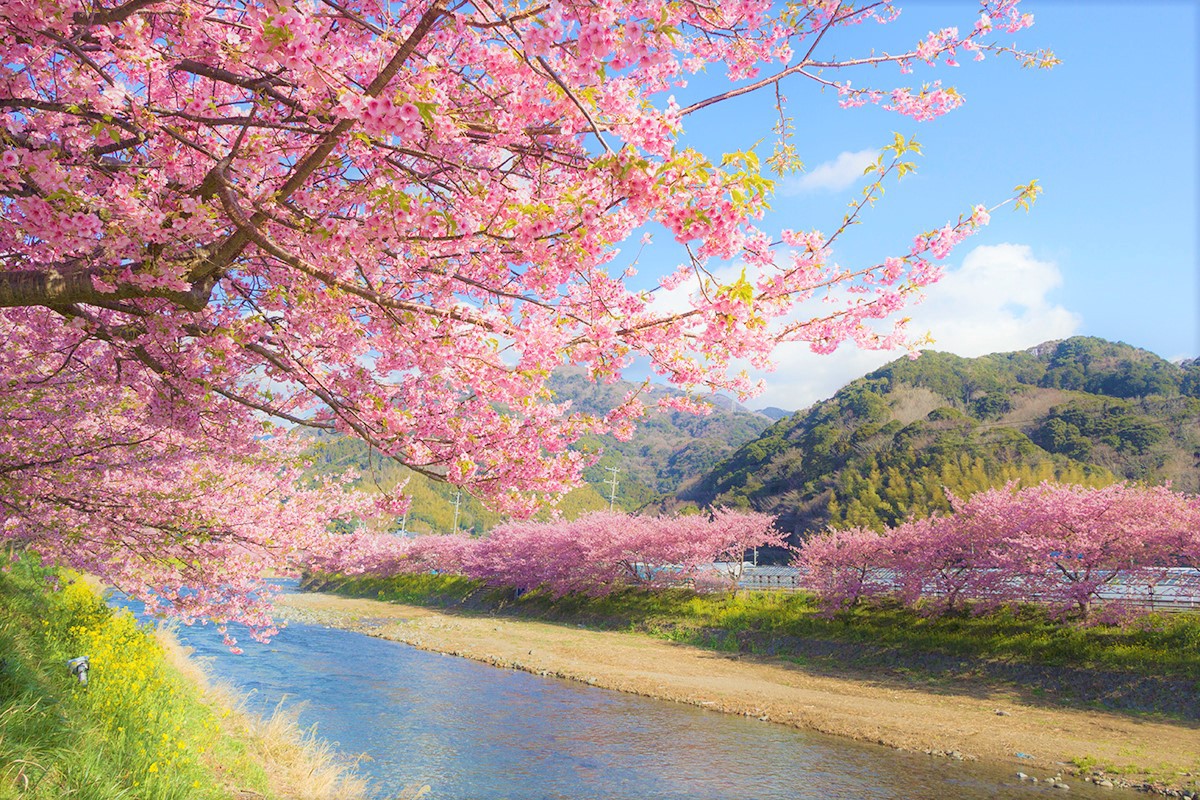 Looking forward to a beach vacation? The Izu Peninsula is waiting for you. It is best known for its plethora of hot springs and gorgeous coastline. Whether you just want to lounge on a white sand beach of Shirahama or hike the rugged Irozaki Coast, you can get it here. Also check out their Kawazu Cherry Blossom Festival, as it's home to an early blooming type of cherry tree.
NAKASENDO WAY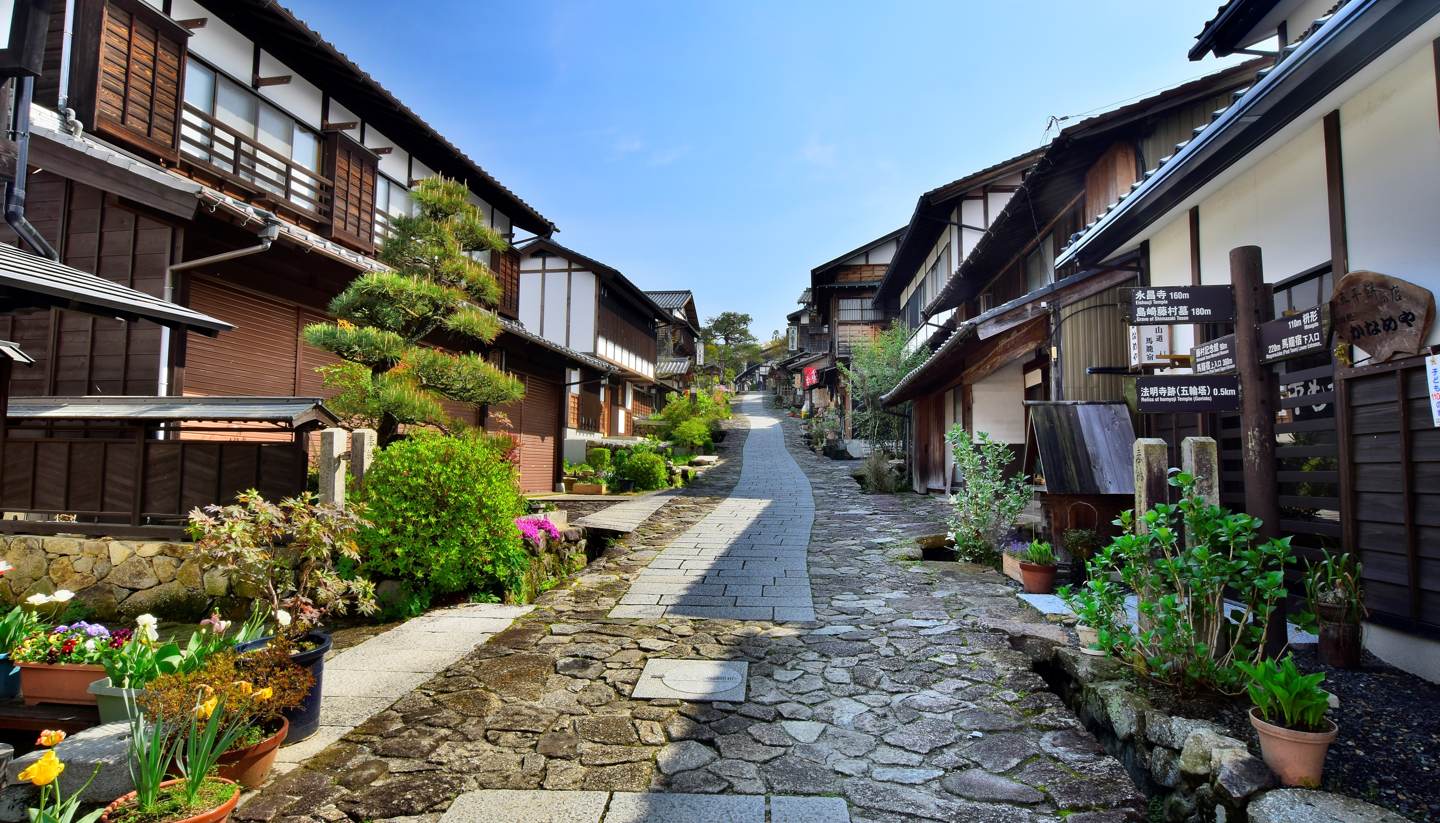 Get to know Japan in a hyper-intimate way as you step out on a Nakasendo Way walking tour. This seven-part walk follows an old eighth-century path through the heart of Honshu that connects Kyoto with Tokyo, which is then known as Edo. It is about 310 miles in total where you start walking along Kyoto's Lake Biwa and then head over to Sekigahara's mountains. Head next through what is known today as Nagoya, skirts the southern edge of the Japanese Alps which then leads down to the Kanto Plain toward Tokyo. Even if you think you are able to attempt this walk alone, it is not recommended especially for those who are not fluent in the Japanese language as you may encounter places with no English along the way. It is suggested to join a tour where you can also meet other people as you walk.
YAKUSHIMA
Tired of the busy streets of Tokyo and other cities in Japan? Sometimes, checking out the best hidden gems of the country is an essential trip for you to get away from the loud crowds and just enjoy nature. Find these places as you figure out where locals go for a get away. We welcome you to Yakushima which is a small island between Kyushu (Japan's southernmost main island) and the sandy and sunny island chains of Okinawa. Reach the place after a four hour long, twice-daily ferry from Kagoshima or either rent a boat from places like GetMyBoat who also could offer you tours. Know that it is an untapped destination for tourists and its scenery is unbelievable.
Relax within the hot springs, green-covered forests with flowing waterfalls, lakes and mountains. Those who are able to trek are given options to hike through rainforest and cedar trees, plunger under warm waters with crystal clear views of the underwater marine life, or canoe around the island. Calm your mind as Yakushima is a subtropical island filled with some of Japan's oldest living trees. This national park features a massive cedar forest where you can find many trees like the Yakusugi which are stated to be over 1000 years old. The oldest tree which is known as the towering Jomonsugi, may be as old as 7,000 years. If you are a fan of hiking and nature, you surely don't
SHIRAKAWA AND GOKAYAMA VILLAGE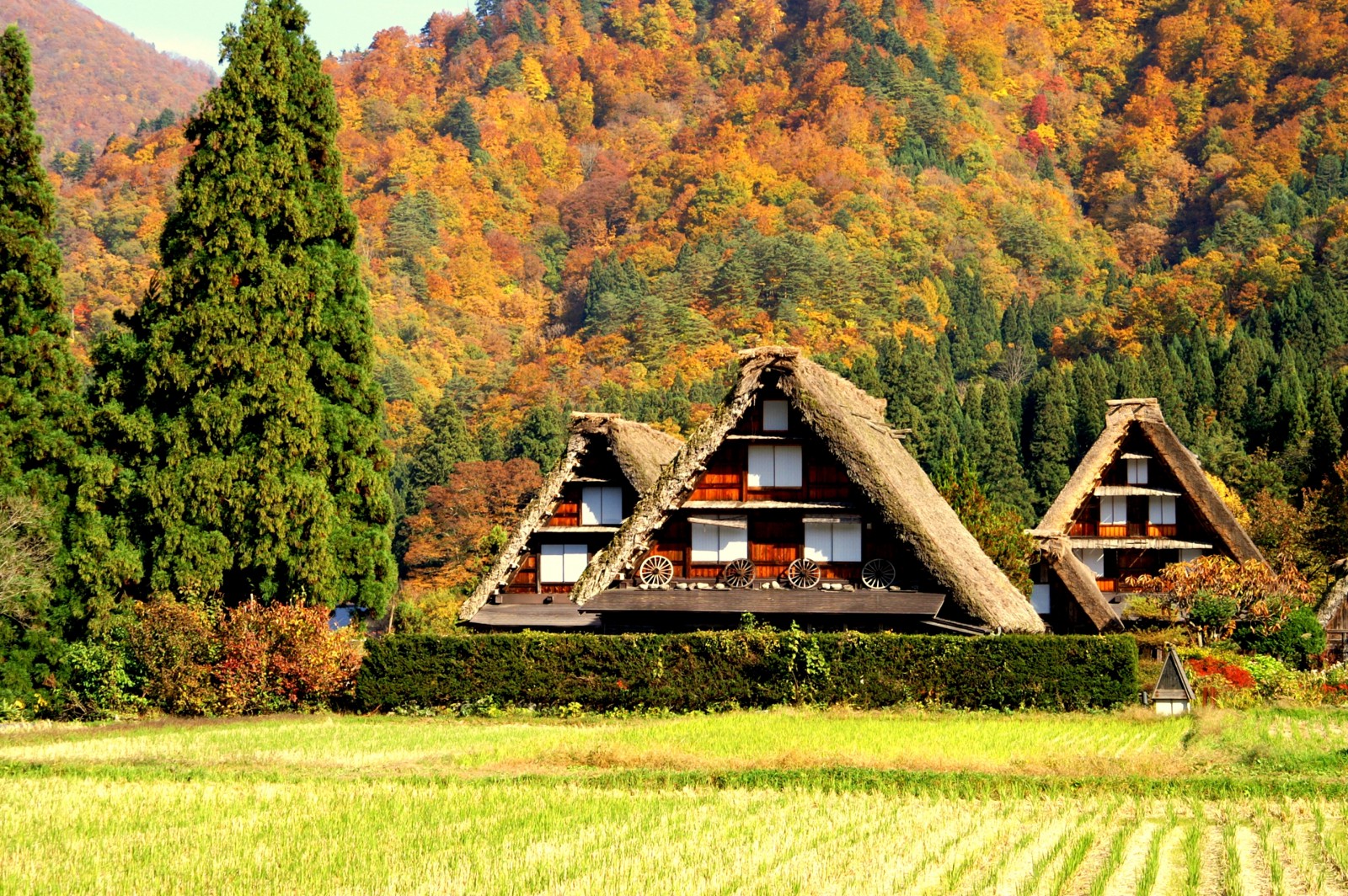 If you are looking for something new to explore and an off the beaten path in Japan, a trip to the winter wonderland of Shirakawa and Gokayama Village is a great choice for you. It is a UNESCO World Heritage site known for its unique farmhouse with steep thatched roofs. The travel may be a little tricky, but it is surely worth it.